Summer Reading for Adults
Join in the Fun!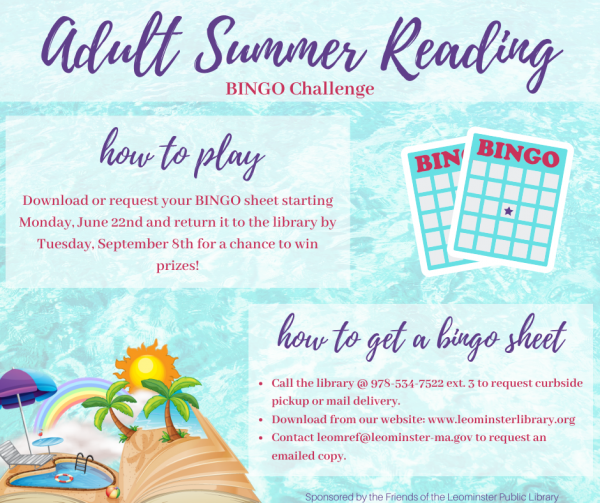 This years' Summer Reading Program will look a little bit different, but will still be just as much fun!
To get your BINGO sheet you can Download, use Curbside Pickup. or call us to have one mailed. Complete a row on your sheet and you will be entered into a drawing!
Call us for questions at 978-534-7522.
Download the form here:
BINGO Card Back PNG
Download the Book Bingo Sheet-Don't forget both sides!