Use Services During Covid-19
Library services look a little different during Covid-19, but the Leominster Public Library is still here for you!
Check out this page for information about all of the services available at your library.
Welcome Back to Your Library!
The Leominster Public Library reopened with limited service on Monday, July 13th.
Library visits are available by appointment only. Please call 978-534-7522 ext. 3 to schedule an appointment.

Limited 45-minute appointments are available on the hour Monday through Friday between 10am and 3pm. Browsing is limited to the First Floor only at this time. The Dr. Martin T. Feldman Children's Room is not open for browsing.
High traffic areas will be sanitized in between appointments

Masks must be worn properly (covering nose and mouth) at all times while in the building.

Please maintain 6 feet of distance between you and other people, including staff, while in the building.

Shared technology is not available at this time. Please inquire about checking out a Chromebook laptop or a WiFi hotspot instead!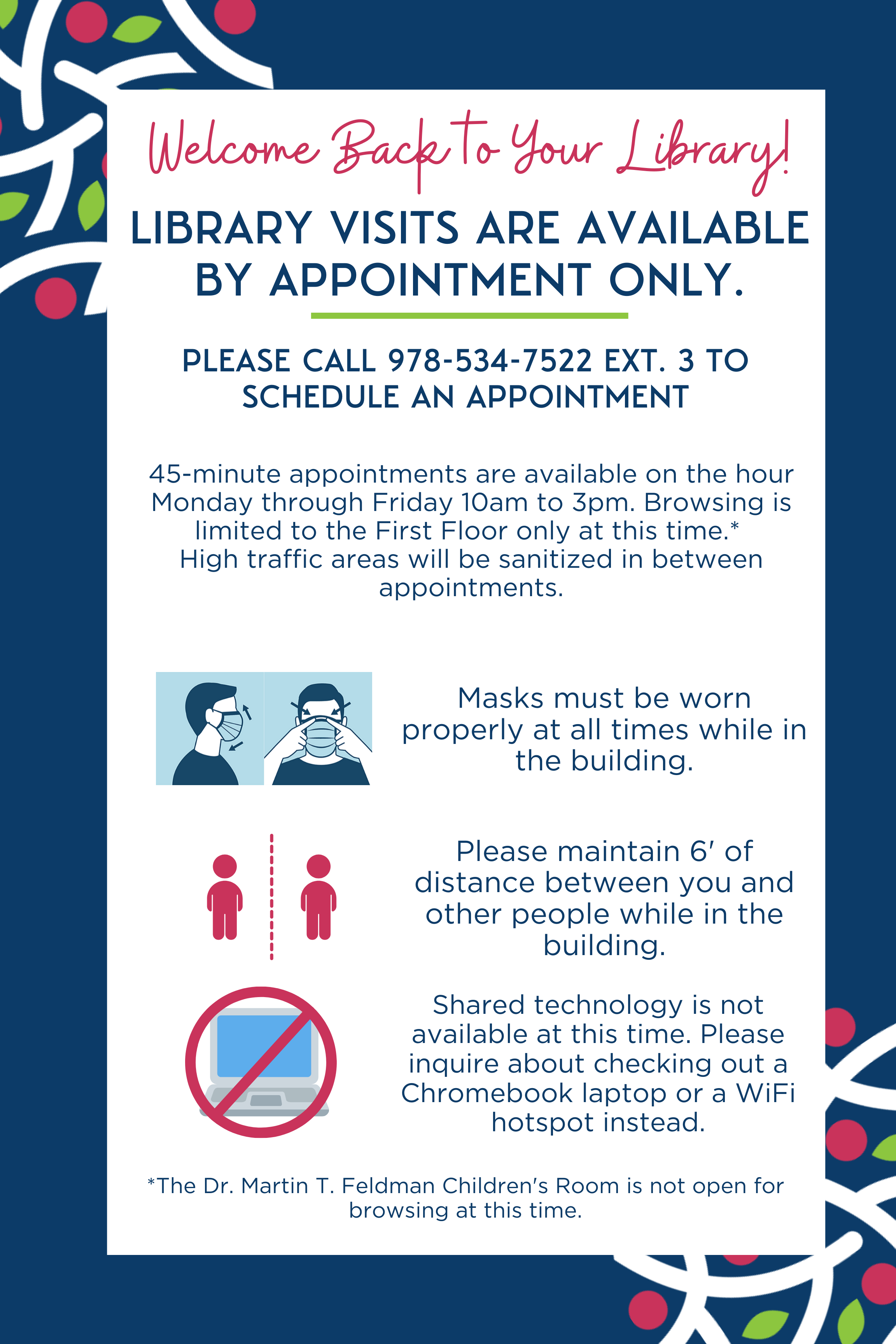 Place Holds
Place holds for Leominster items online or by calling 978-534-7522 ext. 3
Pickup Items
Monday-Friday 9:30am-4pm
Saturdays 9am-1pm
When you come to pick up items:
Park at the Pearl Street entrance
Walk up the steps marked "Enter" and then turn left toward the blue Curbside Pickup tent.
Ring the doorbell and stand in the designated red triangle. State your name and staff will retrieve your item(s). Wait until staff reenter the building, then take your items and enjoy!
If necessary, form a line at the marked spots for appropriate social distancing.
Return Items
The Book Drop is open 24/7. We are not accepting any donations at this time.
All returns will be quarantined for three days. Please note that items will not be checked in until after their quarantine period, so they will remain on your account for those three days. Any fines that might accrue during those 72 hours will be waived.

Need to print from email, have copies made, or have documents scanned or faxed? We may be able to help!
Call the Information Desk at 978-534-7522 ext. 3 to inquire.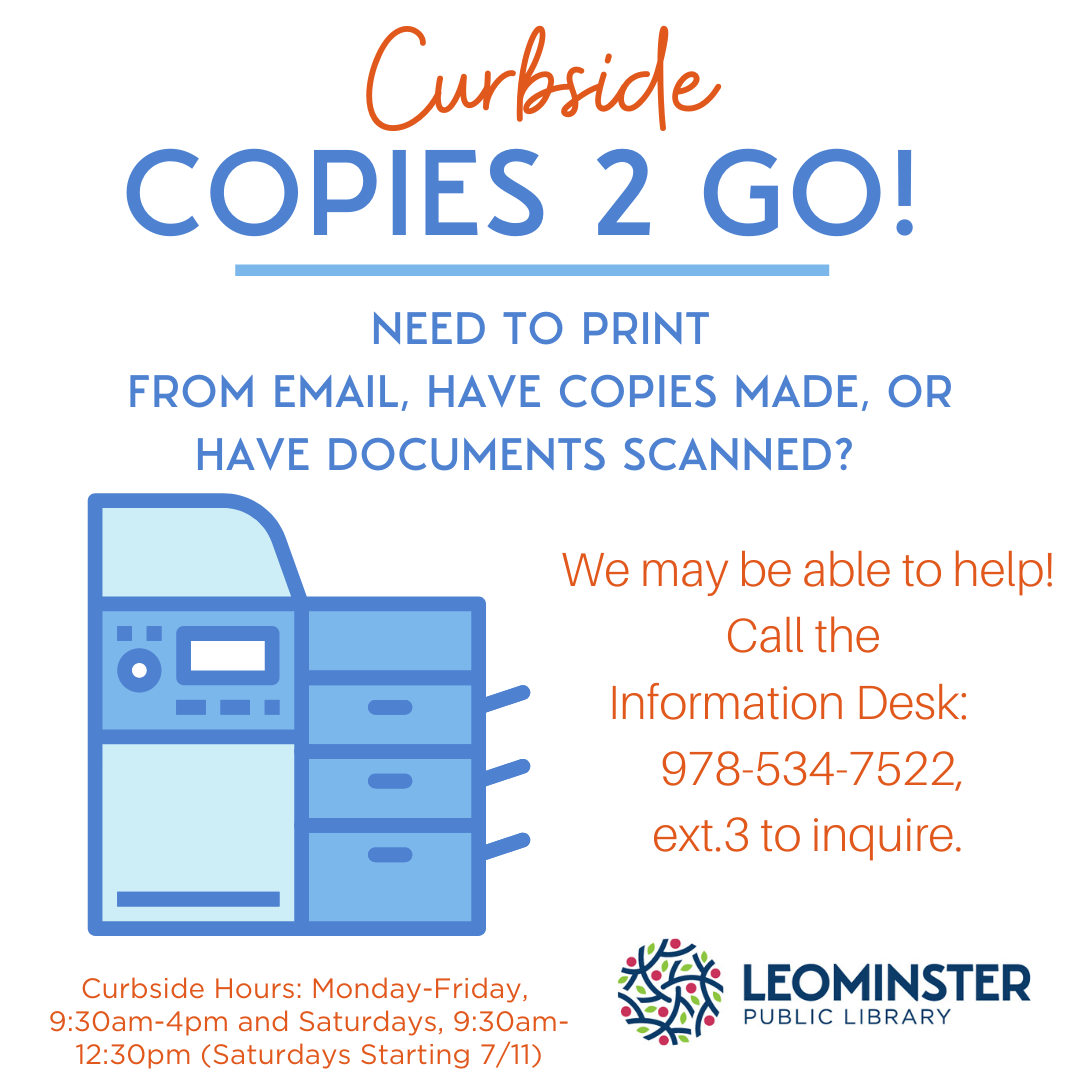 Do you need internet and/or computer access at home? Check out a Chromebook laptop!
Chromebooks are available to check out for a 3-day loan period.
Call the Information Desk at 978-534-7522 ext. 3 to check one out today!