Teen Summer Reading 2020
We might have to keep things virtual this summer, but that's not stopping us from keeping things fun and just a little bit spooky!
HOW DOES IT WORK?
Eight weeks of challenges straight from the library's summer camp where SOMETHING isn't quite right...
For rising 6th-12th graders.
The program begins on Monday, June 22nd. But don't worry- there is no deadline to sign up!
The program ends on Friday, August 14th. Submit all of the challenges that you would like to submit by this date to have them counted
Every challenge will be it's own Google Form for you to complete. Complete a challenge and get one chance to win one of our three GRAND PRIZES: $50 in gift certificates for local pizza and ice cream!

Complete as many or as few challenges as you want! The more challenges you complete, the more chances you have to win.
HOW DO I SIGN UP?
We need your email address so we can send you each week's challenge! Sign up via Google Forms by clicking here (or you can email us at leolibteens@gmail.com and we'll send it to you!).
Challenges will also be posted each week on the library's teen Instagram account: @leolibteens (follow us)!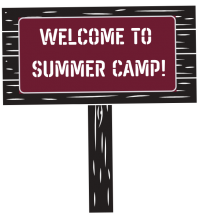 LEOMINSTER PUBLIC SCHOOLS: SUMMER READING