Book Clubs
Kids ages 8-12 are welcome to join us for our April Virtual Kids' Book Club on Thursday, April 22 at 3:30 pm. Please note the change in time. We hope that the later time will make it more convenient for kids to attend. 
We will be reading the graphic novels Cleopatra in Space: Target Practice by Mike Maihack and Cosmic Commandos by Christopher Eliopoulos. Choose one, or read both if you can. We'll celebrate kids in outer space saving the world!
Copies of the books are available at the Dr. Martin T. Feldman Children's Room and via curbside pickup. Call 978-534-7522 ext. 5 with your library card number to request the books. You will be asked to provide an email address when you call so that we can send you the link to the Zoom meeting.
Be sure to give yourself enough time to read the books so that we can discuss them at the meeting!
This program is sponsored by the Friends of the Leominster Public Library.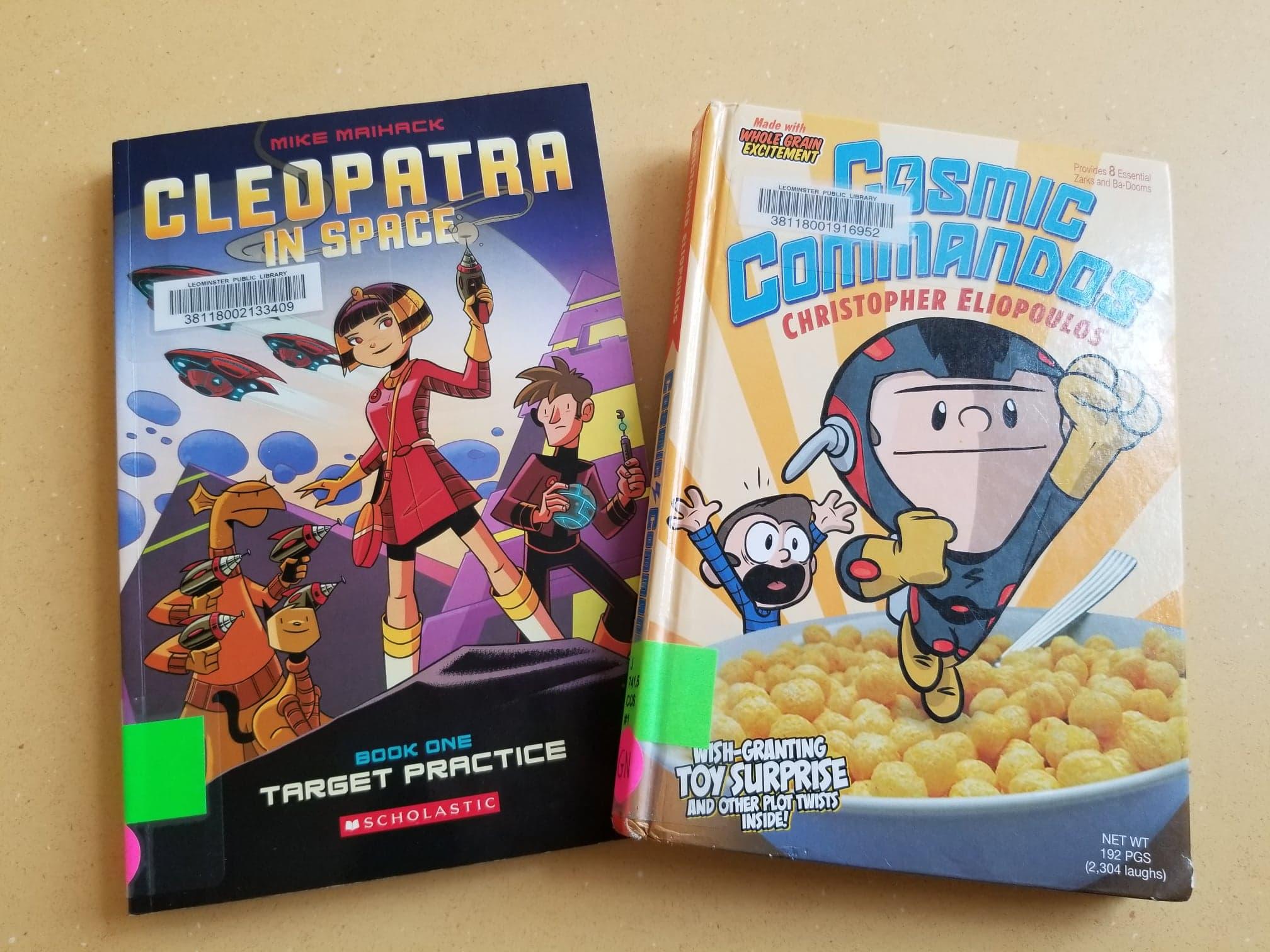 Preview! For our May book club we will be reading One Time by Sharon Creech! Check back for more details!
Book Club schedules are subject to change depending on holidays and other factors. Please check the library's calendar of events for an updated book club schedule.