Book Clubs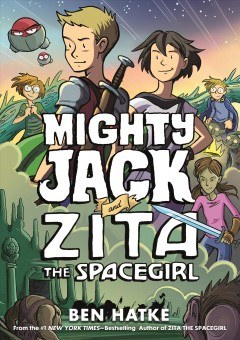 Kids ages 8-12 are welcome to join us for a virtual book club on Thursday, Sept. 3 at 3:00 pm. We will be reading the graphic novel Mighty Jack and Zita the Spacegirl by Ben Hatke. Jack and Zita each have their own graphic novel adventures, but in this book they combine forces to defeat an army of giants determined to destroy Earth. Books are available for curbside pickup at the library. If you would like to reserve one, please call 978-534-7522 ext. 5 with your library card number. The link to the Zoom meeting will be provided to you by email. Be sure to give yourself enough time to read the book so we can discuss it at the meeting!
This program is sponsored by the Friends of the Leominster Public Library.
Book Club schedules are subject to change depending on holidays and other factors. Please check the library's calendar of events for an updated book club schedule.